A
u
s
t
r
a
l
i
a
BLACKTOWN MOUNT DRUITT HOSPITAL
All projects
Delivery date

2019

Client

Health Infrastructure

Company

A W Edwards

Architect

Jacobs Australia

City

Western Sydney

Country

Australia
State-of-the-art medical facilities
The Blacktown Mount Druitt Hospital Stage 2 – Acute Services Building (BMDH Stage 2 ASB) is a significant nine storey health building located in the heart of the Blacktown Hospital precinct, providing state of the art medical facilities and much needed acute services to the Blacktown Community, in western Sydney.
The new construction includes a new atrium, bridge links and tunnel connections to existing hospital buildings, emergency and intensive care units as well as operating theatres and suites. The building will more than double services available locally for maternity and paediatric care with purpose-built wards for birthing, maternity, women's health and newborn care services and also includes new paediatric services with dedicated emergency, day stay and inpatient facilities including carer zones so parents or carers and can comfortably stay overnight.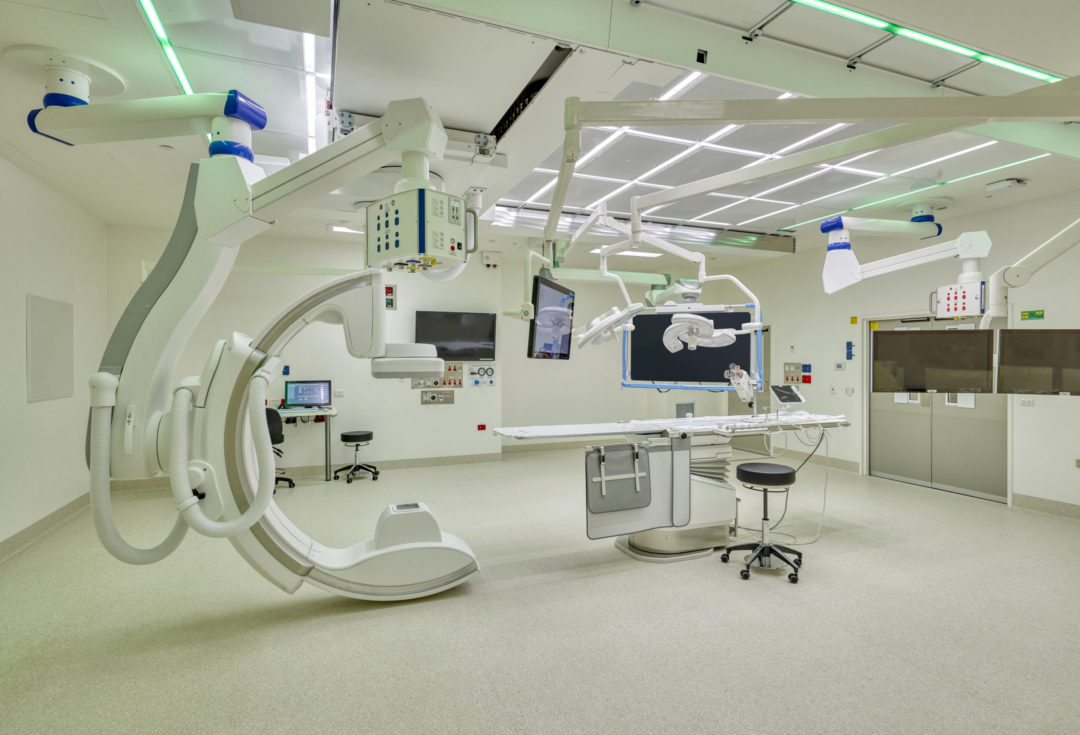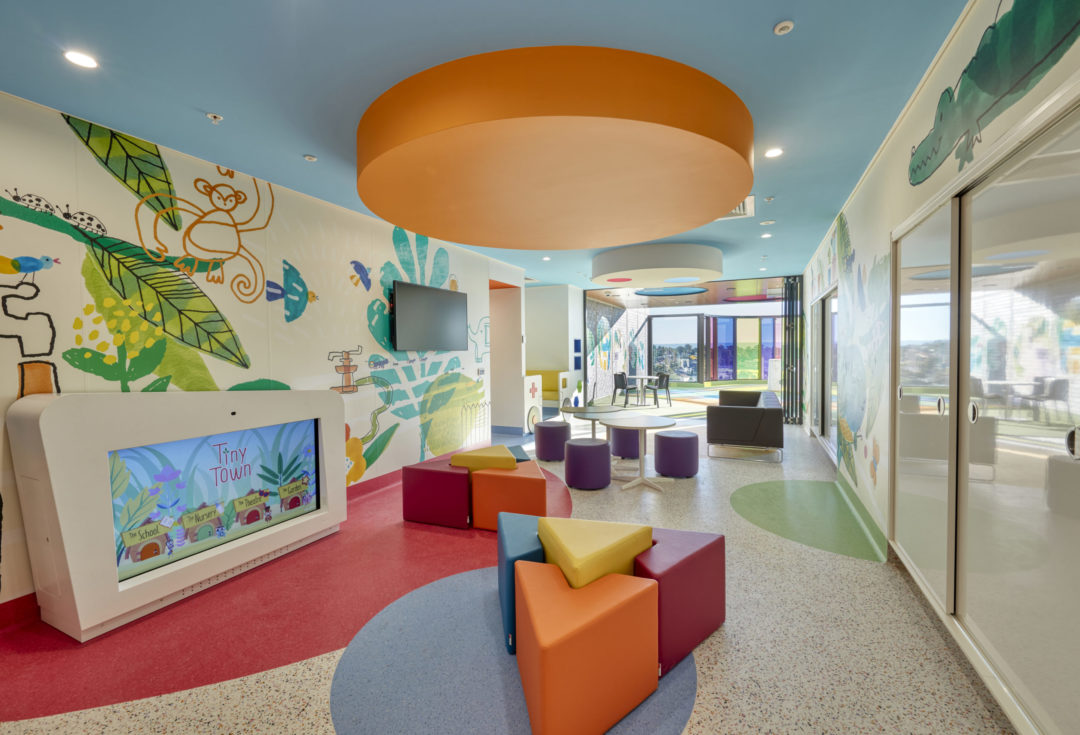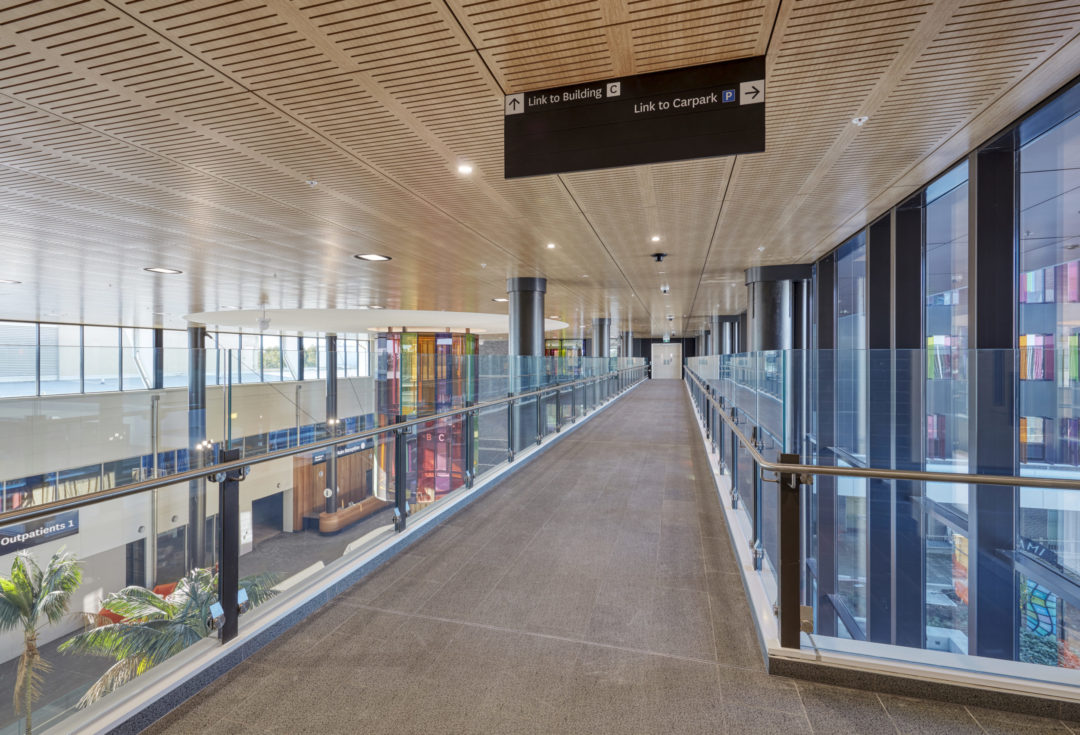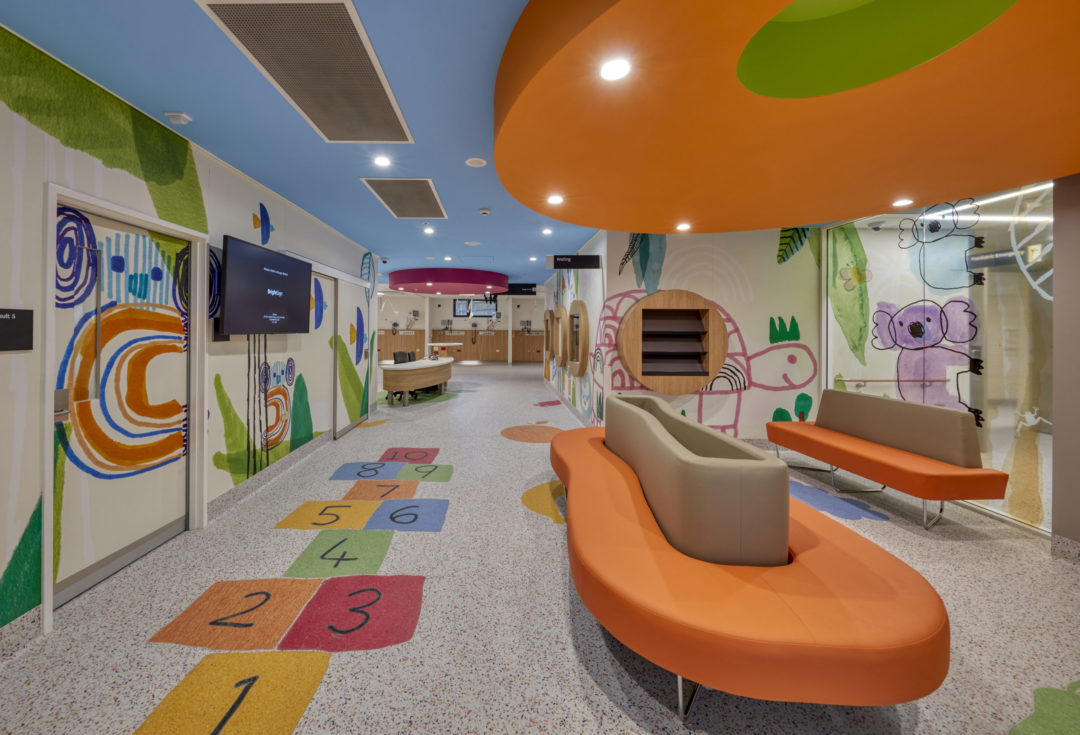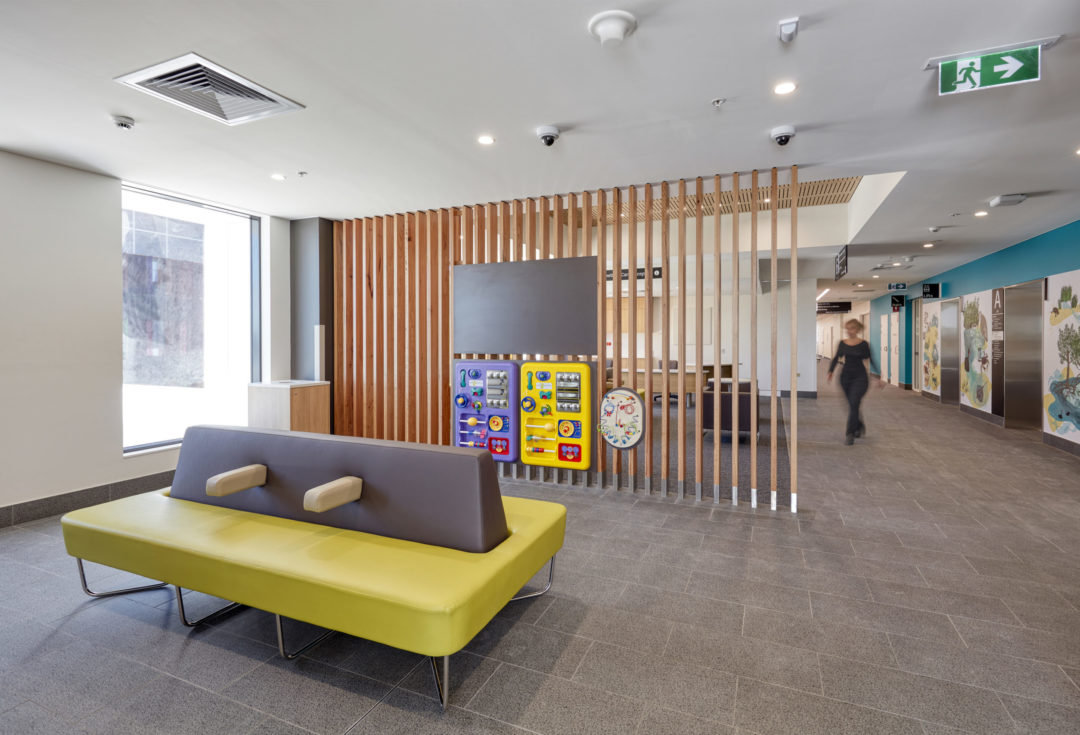 A highly complex and challenging project
The project involved construction of a large concrete framed structure; coordination and installation of complex services and systems; detailed fitout, fixture installation and finishes work; the procurement and installation of extensive major medical equipment (MME); various façade systems & finishes and a range of external works.
The design of all elements  was supported through the use of a Building Information Model (BIM), which detected clashes of services in the design documentation and enabled a range of complex spatial issues to be resolved.