Careers
Become a building pioneer
An HR policy based on values
Wherever they are and whatever their trade, nearly 10,000 Bouygues Bâtiment International's employees share the common values that contribute to the group's identity: a taste for technical and human challenges, a sense of client satisfaction and a passion for building. Our HR strategy relies on this DNA. But it is based on a deep conviction: more than an international company, we are a multi-local company. This concretely means that, everywhere on the planet, we work hard to recruit, integrate and train new local managers in order to allow them to progressively evolve towards the direction of operations. And thus guarantee our clients the best possible responsiveness and an optimal understanding of their expectations.
Becoming part of the Bouygues Bâtiment International family also means joining a world leader in construction. This means working in a multicultural environment, being entrusted with responsibility for different projects, enjoying the mobility opportunities the Group has to offer, supported by our HR teams throughout your career. It is above all the opportunity to embark on an exceptional human and professional journey.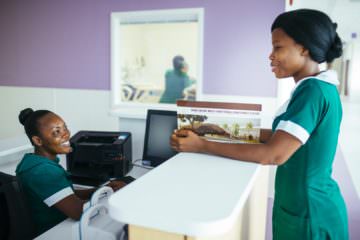 Our corporate responsibility
Havana, Sydney, Bangkok, Casablanca, London, Ashgabat, Sint Maarten… Every morning before getting to work and every evening after leaving work, our employees have to cope with the harsh realities of the world around us. Today perhaps more than ever before, nowhere is immune.
At Bouygues Bâtiment International, we consider that our role as an entrepreneur does not stop at building. We have a corporate responsibility to help the communities around us and we are adopting an increasingly systematic approach in this area. The wealth and variety of the social and societal initiatives conducted by Bouygues Bâtiment International and its subsidiaries are powerful symbols of an individual and collective commitment. The beautiful stories that are written every day thanks to the commitment of our employees is a source of immense pride for us.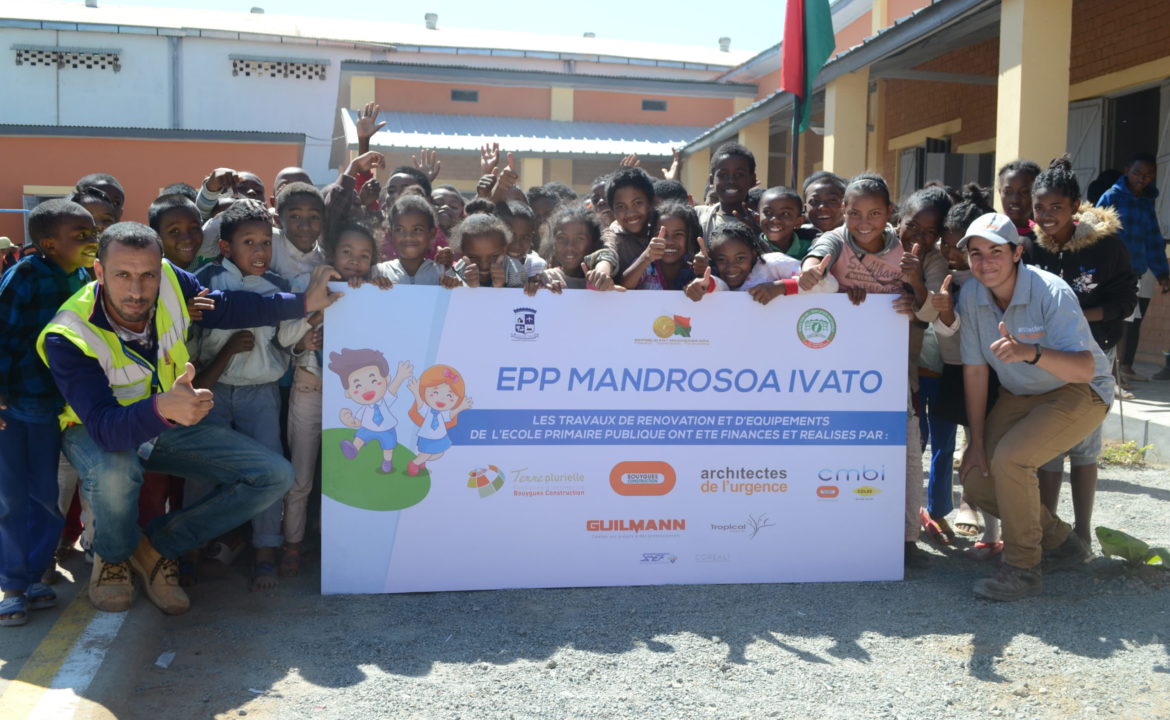 Ny hoavico in Madagascar
In Madagascar, the local association Ny hoavico ("My future" in Malagasy), who was enabling children to go to school, was helped to acquire a land and build a 200 m² permanent center, using the airports construction sites materials and expertise. With the help of Terre Plurielle, the Bouygues Construction Foundation, the association also pays their school fees. 
Building Resilience in Cuba
Following Hurricane Matthew in 2014 that struck the eastern part of Cuba, the homes of more 120,000 people were affected. A partnership between Bouygues Bâtiment International and the CARE International associations was set up to give residents access to material and technical know-how so they could rebuild their homes.
Sensory Garden, Hong Kong
The Hong Chi association looks after children with mental disabilities in a school built back in the 1950s.The local team of architects of BYME Hong Kong sketched out plans and designed a big garden with 5 different zones, one zone for one sense, to be able to provide a new form of learning therapy via the exploration of all 5 senses. 
Success in diversity
Diversity is an integral component of our corporate strategy today. For Bouygues Bâtiment International, diversity is a deeply-rooted philosophy, a collective commitment for which every employee is both a witness and a custodian. It is also the illustration of a rich, plural and open minded, outward-looking company. In 2012, the AFNOR a diversity label (France perimeter) awarded Bouygues Bâtiment International. This label has been renewed for 10 years. Fighting against discrimination, refusing sexist behaviour, promoting intergenerational transmission… A raft of initiatives are implemented, all aimed at building a fairer and more inclusive company. 
Since 2019, companies have been encouraged to measure their professional equality performance in terms of equal opportunities and to publish the results of their "INDEX Gender Equality " on their website. This index is broken down into 5 indicators measuring the company's gender equality performance. Bouygues Bâtiment International has obtained the following results for 2022:
Salary gap between women and men: 25/40 points
Salary increase rate gap between women and men: 20/20 points
Promotion rate gap between women and men: 15/15 points
Percentage of female employees having benefited from a salary increase in the year of their return from maternity or adoption leave: 15/15 points
Number of employees of the under-represented sex among the 10 highest wages: 5/10 points
The overall result for the year 2022 is 80/100 points. 
We remain determined to improve this score by focusing our actions on the theme of gender diversity in certain sectors and women's access to the highest levels of responsibility, and therefore of remuneration, in our companies, which are included in our 'Gender Diversity ambition agreement'.
We have always been convinced that gender diversity is a powerful lever of performance and attractiveness.
It is our responsibility to continue to promote construction trades to women, especially in schools, and to help our employees to flourish in the Group and thus enable them to achieve ambitious career paths.
In accordance with the provisions of the RIXAIN law and since our score is below 85 points, we implemented progress targets.
These progress objectives and related actions are defined within the framework of the Gender Equality Ambition Agreement and are organized around the following axes:
– Remuneration
– Training
– Recruitment
– School-Industry links
– Parenthood
– Combating harassment and sexist behaviours
For all index indicators for which the maximum score has not been achieved, the target is the maximum score. The monitoring of these progress objectives and actions will be carried out in the context of exchanges with the social partners and more specifically at the Commission for the Monitoring of Agreements and the Social and Economic Committee.
If you believe you have been the victim of discrimination, you can contact our listening unit via cellecouteBYBI@bouygues-construction.com