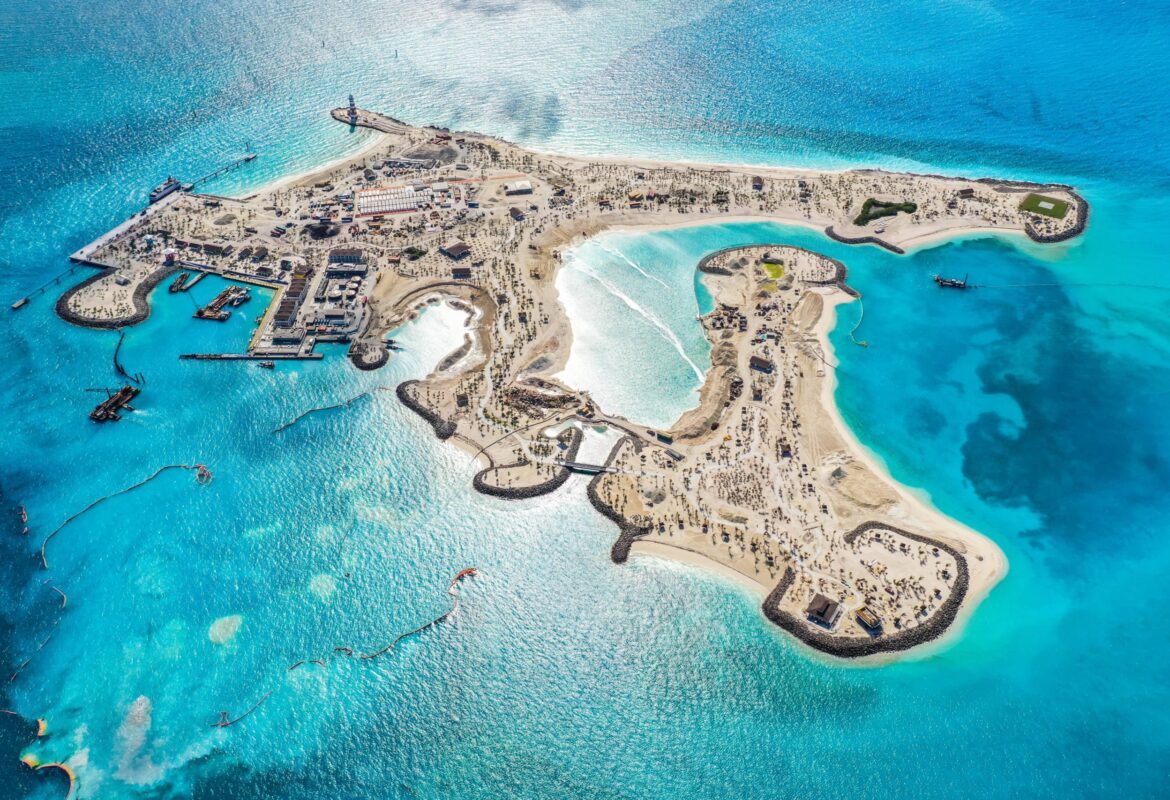 All projects
Delivery date

Dec. 2019

Client

MSC Croisieres

Company

Bouygues Bâtiment International

Country

Bahamas
A new jewell for the Bahamas
MSC's Bahamian private island is located off Bimini islands (westernmost district of Bahamas). The island which is at short distance from Miami will give MSC cruise passengers an exclusive Caribbean destination, making MSC more attractive for its newly introduced North American itinerary program.
Americaribe is transforming this former industrial sand-mining site into a port of call for its passengers. The island, with a surface area of 40 hectares, will have six beaches totaling 3.5 km², making it one of the largest beaches in the world. In keeping with Bahamian-style architecture, the 12,500-m² total surface area's redevelopment will include a full landscaping plan, an arrivals centre, several restaurants, bars and shops as well as an exclusive spa, combining to make a total of 107 buildings, most of which will be in wood. More than 77,000 Caribbean trees, plants, flowers and bushes will be planted on the island, which will also include 3.5 km of walkways.
Sustainable development
The buildings will be powered by three generators, with a total production of 2, 250kW, and solar energy, providing 300 kW. A reverse osmosis system will generate approximatively 400m3 per day and the associated wastewater treatment plant will also provide grey water for irrigation. Lastly, there are plans for a domestic and fire reservoir with a 640-m3 capacity.