C
a
s
a
b
l
a
n
c
a
HASSAN II MOSQUE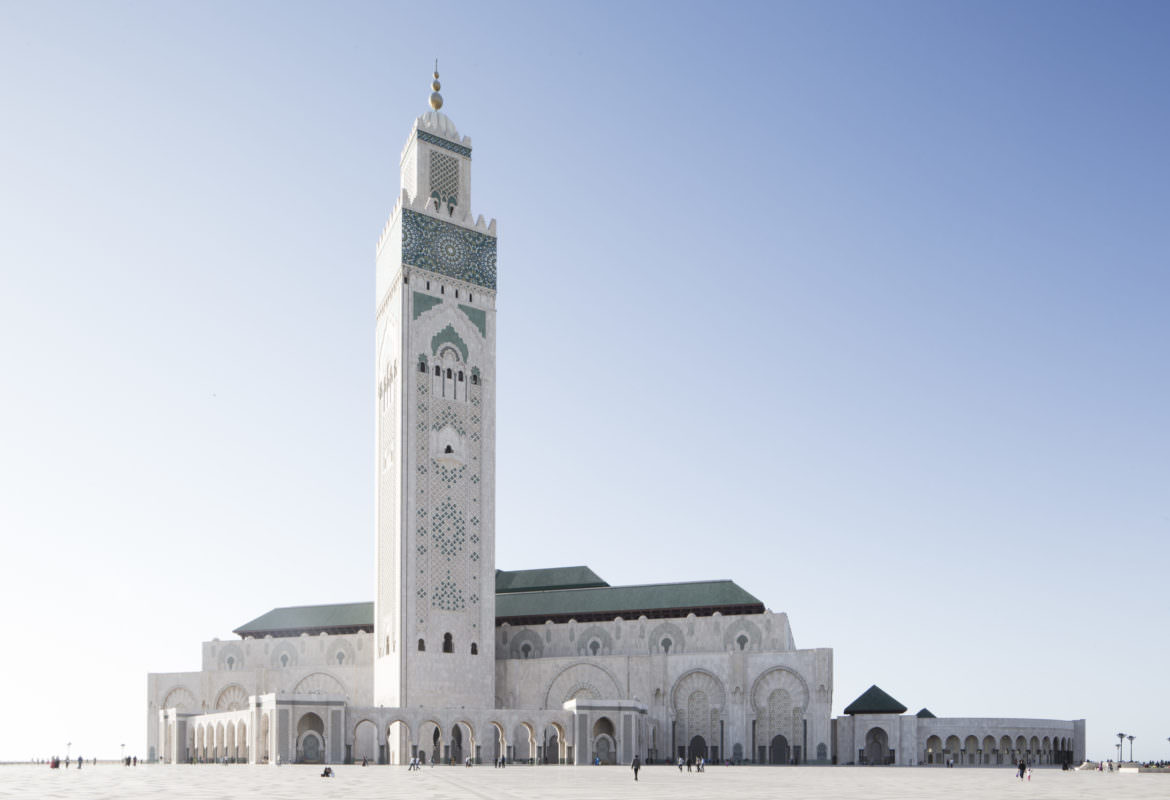 All projects
"As if placed on the sea"
Casablanca's great mosque seems to embody this verse from the Koran. With its minaret rising to 200 m, it was also the highest religious building in the world, surpassing the Pyramid of Cheops (146 m) and Saint Peter's in Rome (132 m).
For its construction, 15 ha of land was reclaimed from the sea. Its sculpted arches rise to a height of 40 m and the building has a 60-m high retractable roof. 3,600 site workers were mobilised round the clock for 17 months on the shell, with the whole building taking five years to complete. Elaborate capitals, coffered ceilings, ornate cupolas, huge, decorated doors, mashrabiyas and wrought ironwork with geometrical designs… The building combines BYMARO's technical expertise with elements of traditional Moroccan architecture to create an artistic masterpiece.
It can accommodate 35,000 worshippers in the prayer hall and up to 80,000 on its huge marble square.
Commissioned in 1988 by King Hassan II of Morocco, also "Commander of the Faithful" in his country and actively involved himself in the construction, it was inaugurated by His Majesty on 30 August 1993.
20,000
m² of surface area