All projects
Delivery Date

Oct. 2008

Client

Peeble Bay

Company

Bouygues Thaï

Architects

Tandem Architects

City

Bangkok

Country

Thailand
Unusual construction in the Kingsdom of Siam
Bouygues and Thailand, a long and beautiful history. Since its first worksite in 1991 – construction of the new town of Muang Thong Thani – the company's activities there have never stopped. Its Bouygues Thai subsidiary can even claim that 90% of its employees are natives of the country.
With The Met, the company undertook one of its most wonderful challenges: the three towers are of exceptional quality. They include 6 penthouses, each 350 m², and 370 luxury apartments over 66 floors, as well as a swimming pool, tennis courts and jogging course… not to mention the peace and tranquillity offered by several gardens. A peak of Asiatic refinement that the project was intended to recreate. Furthermore the development received top prize in the Housing category at the Barcelona International Architecture Festival 2009.
3
TOWERS OF 231 METERS HIGH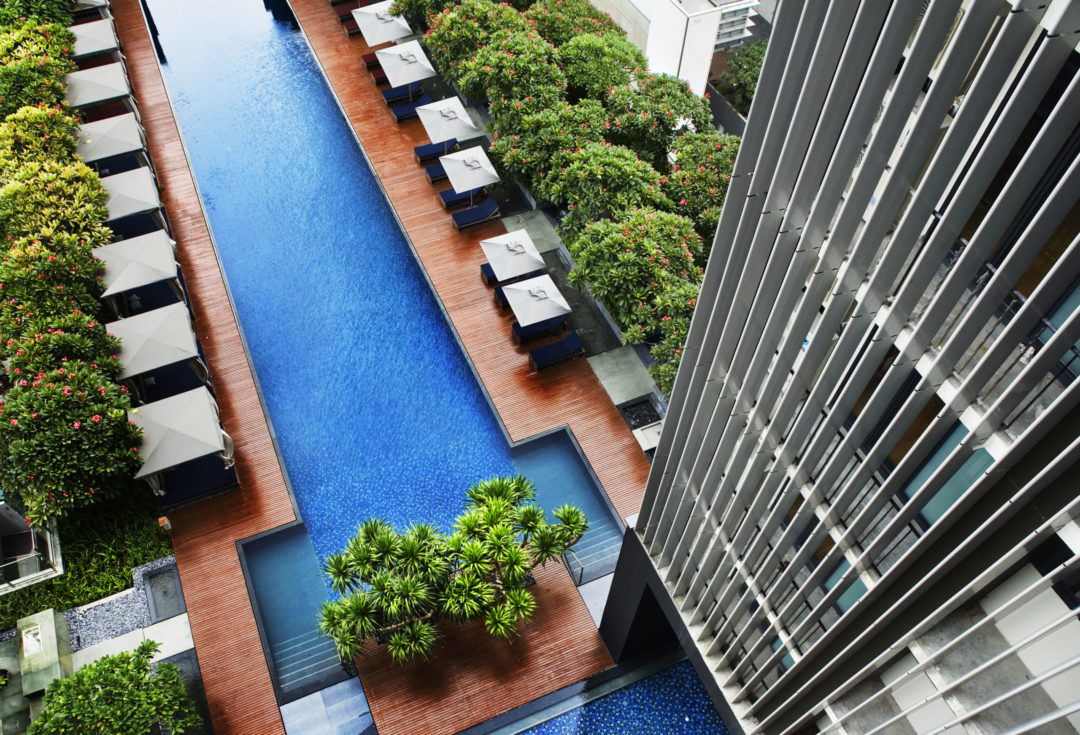 Corporate patronage
After the tsunami of 2004, Bouygues Thai was involved in constructing a school at Baan Nam Khem, a small and particularly badly affected fishing village located at the southern tip of the country, near the island of Phuket. The company is continuing its support: every year, it finances several teaching posts.