F
r
a
n
c
e
PARIS PHILHARMONIC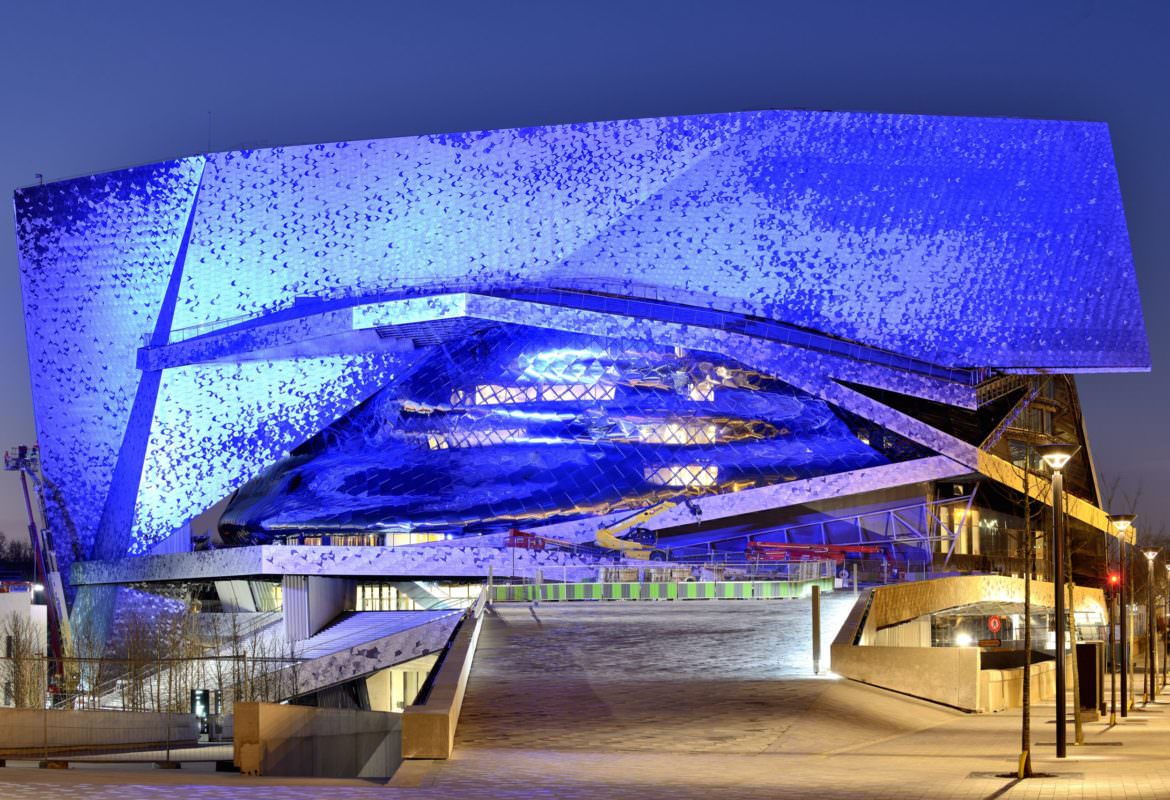 All projects
Delivery date

Dec. 2014

Client

ASSOCIATION DE LA PHILHARMONIE DE PARIS

Company

BOUYGUES BATIMENT ILE-DE-FRANCE - OUVRAGES PUBLICS

Architects

JEAN NOUVEL ATELIERS

City

Paris

Country

France
The Paris Philharmonic by the architect Jean Nouvel
Opened early in 2015, the largest musical complex in France combines technical revolutions with environmental experiments. Its construction had to respond to the cultural city will: increasing access to music.
The Philharmonie de Paris was designed by the architect Jean Nouvel, who saw it as a hill overlooking the La Villette park. The building's grey shell is adorned with 265,000 aluminium "birds", and its spectacular mass has been variously likened to a UFO, a spaceship and a temple.
The project consists of the creation of 3 buildings, comprising: a 2,400 seat auditorium, 8 rehearsal rooms, secondary performance rooms, a teaching centre and an administrative centre, a 604 space car park over 2 underground levels.
The building is situated on the hill of La Villette, with the entire roof providing a walkway open to the public. A 60 metre-tall giant screen overlooking the périphérique ring road enables forthcoming performances to be publicised.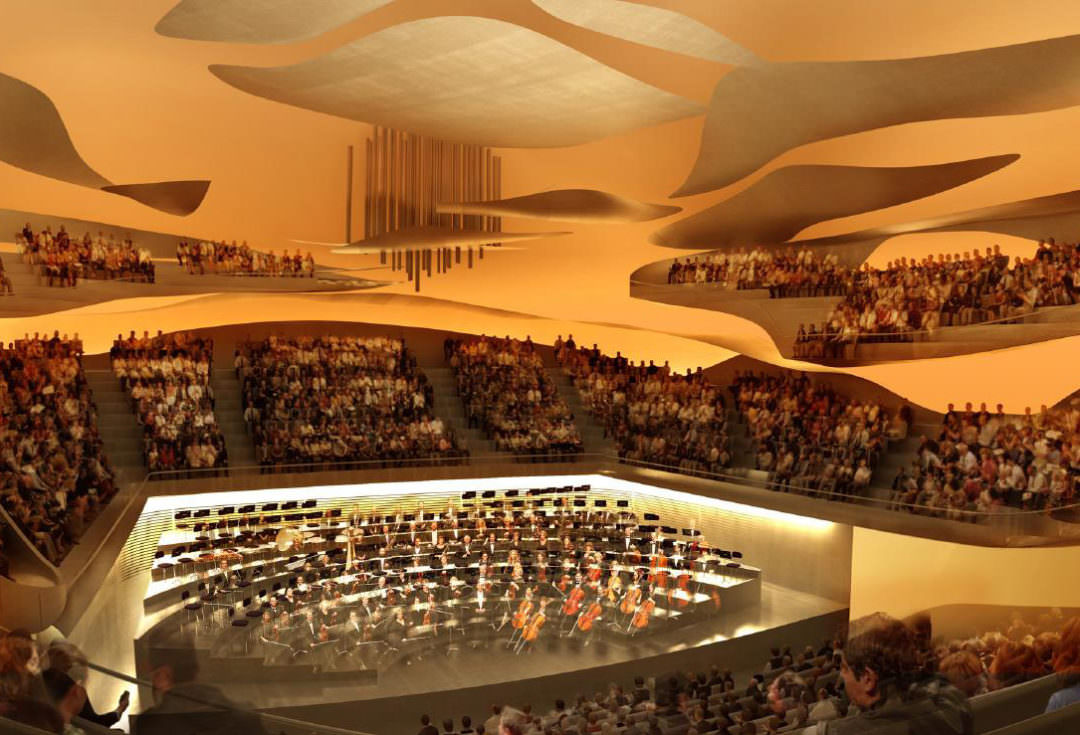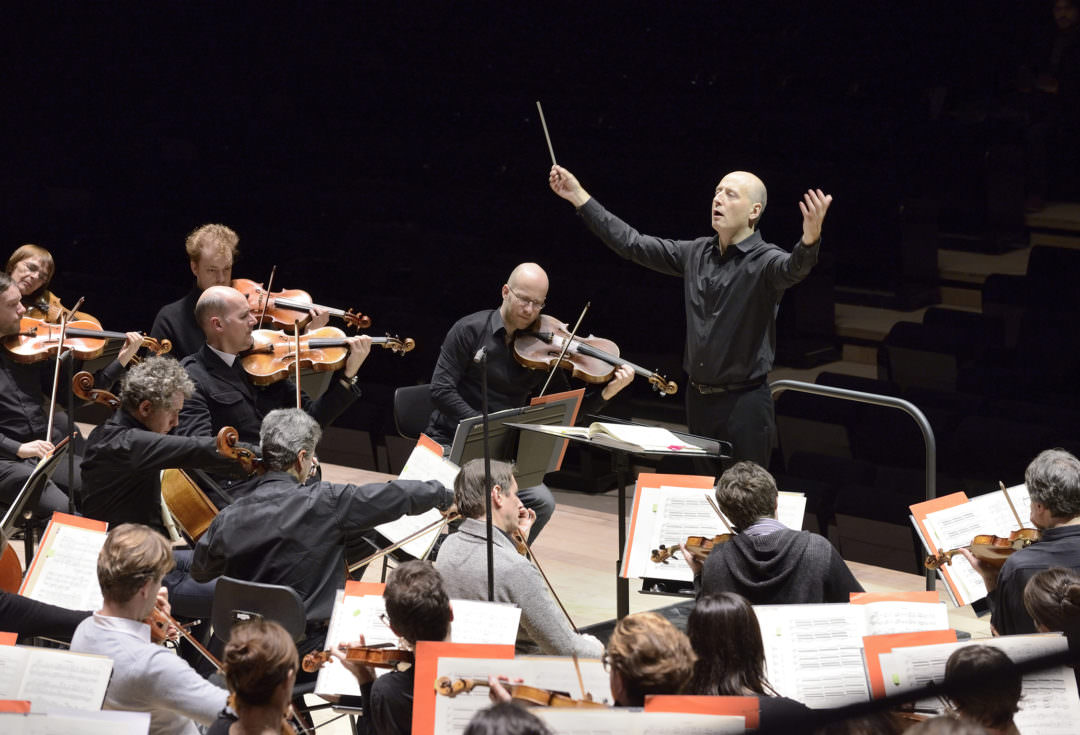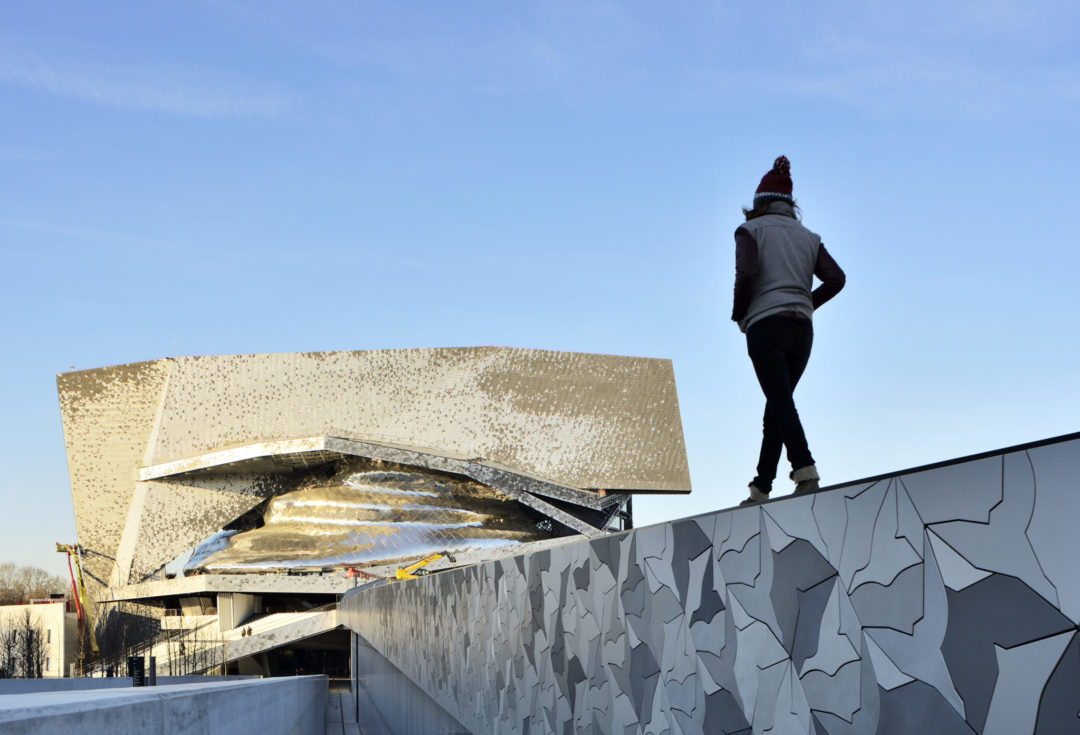 Environmental quality
The Philharmonic is associated with an experimental operation seeking to establish a new set of High Environmental Quality (HQE) standards applying specifically to concert halls. For this reason, the building achieves an extremely high performance on four priority targets: energy, water, maintenance and acoustic comfort. Thanks to the building's exceptional compactness, it is targeting energy consumption of below 50 kWh/m2/year.
At a later stage, 1,000 m² of photovoltaic panels will be incorporated into the envelope of the building. Rainwater is recovered and is used for watering the gardens, cleaning and maintaining the premises and for the sanitation facilities.