S
i
n
g
a
p
o
r
e
NEW FUTURA COMPLEX
All projects
Delivery Date

Aug.2017

Architects

ADDP Architects

Certification

GREEN MARK-Gold Plus

Country

Singapore
A luxury condominium in the heart fo Singapour
A new freehold condominium at Leonie Hill, New Futura is a stone's throw away from Singapore's famous Orchard Shopping Belt. With horizontal aluminium fins that sprout from the towers at different levels in varying widths and lengths, it is an unmistakable and iconic landmark on the skyline of Singapore. Its luxurious, contemporary and eco-friendly design represents a revolution in high end urban living. The development's numerous special features include elevated decks, sky bridges and a wide aluminium canopy that spans both towers and circles part of it.
One of the challenges of this project was to build the complex high-rise towers in a dense high-end residential environment. Dragages Singapore adopted innovative solutions with the objective of minimising the dependence on foreign labour, reducing the noise and dust nuisances to the neighbouring properties and providing safe and sustainable methods of construction.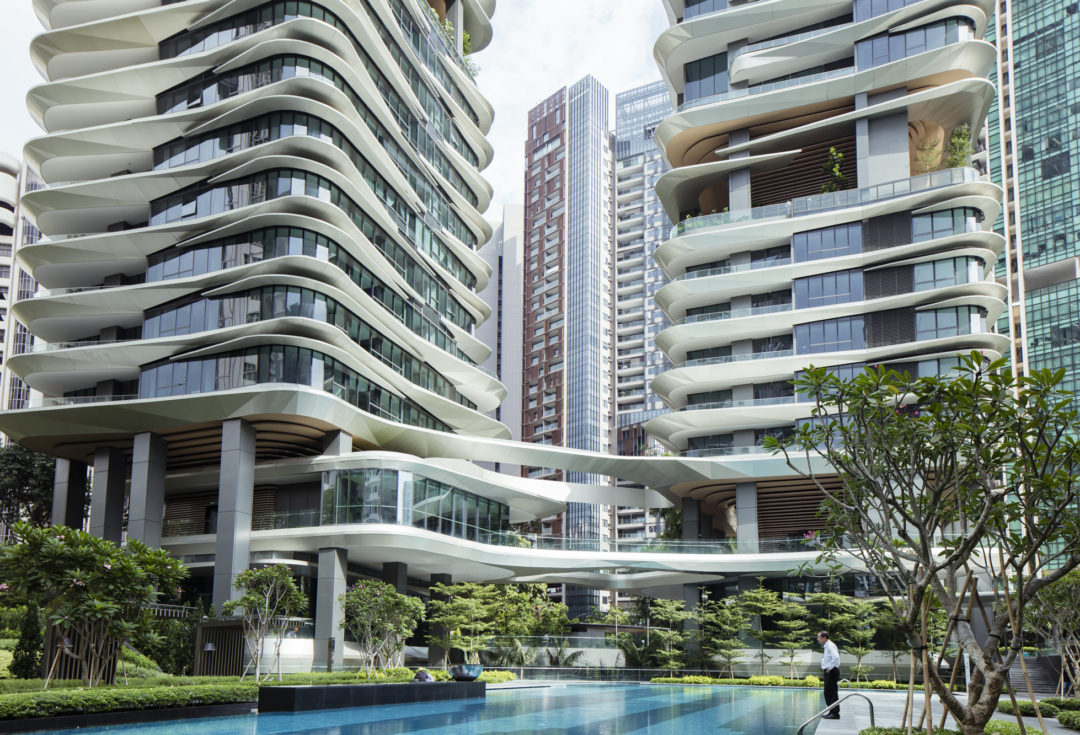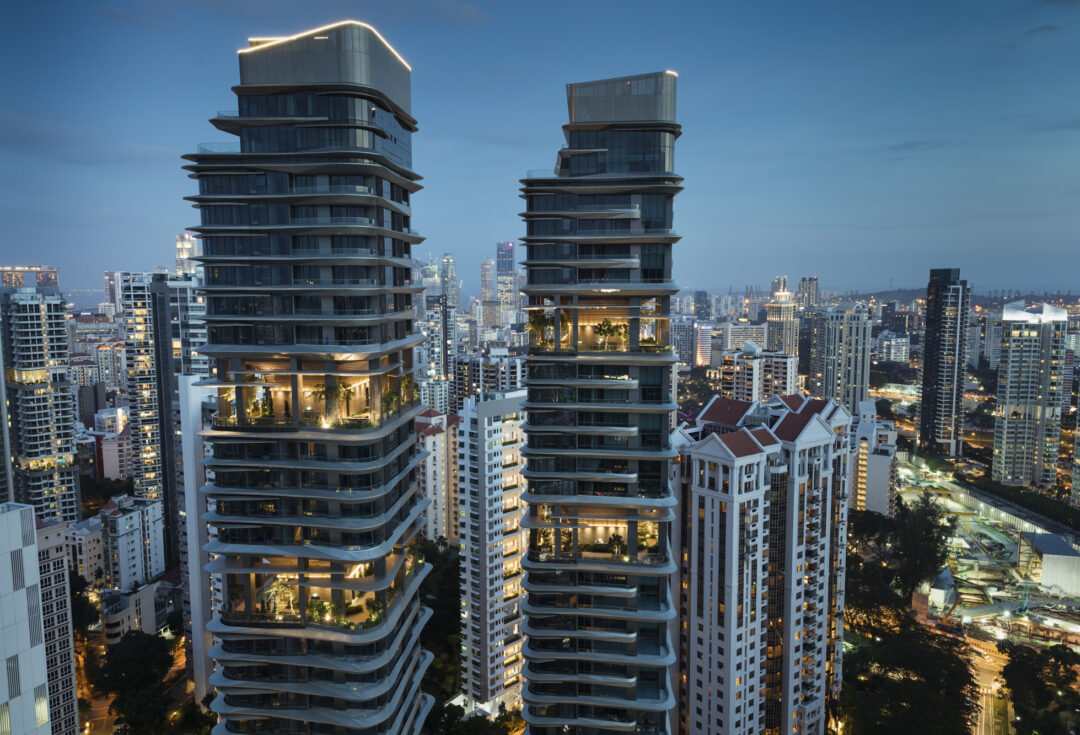 Awards
New Futura has achieved the Green Mark Gold Plus and Conquas Star certification (Star being the highest level for this Quality certification which is very well-known in Singapore) thanks to the high energy efficiency and quality of Dragages' workmanship.